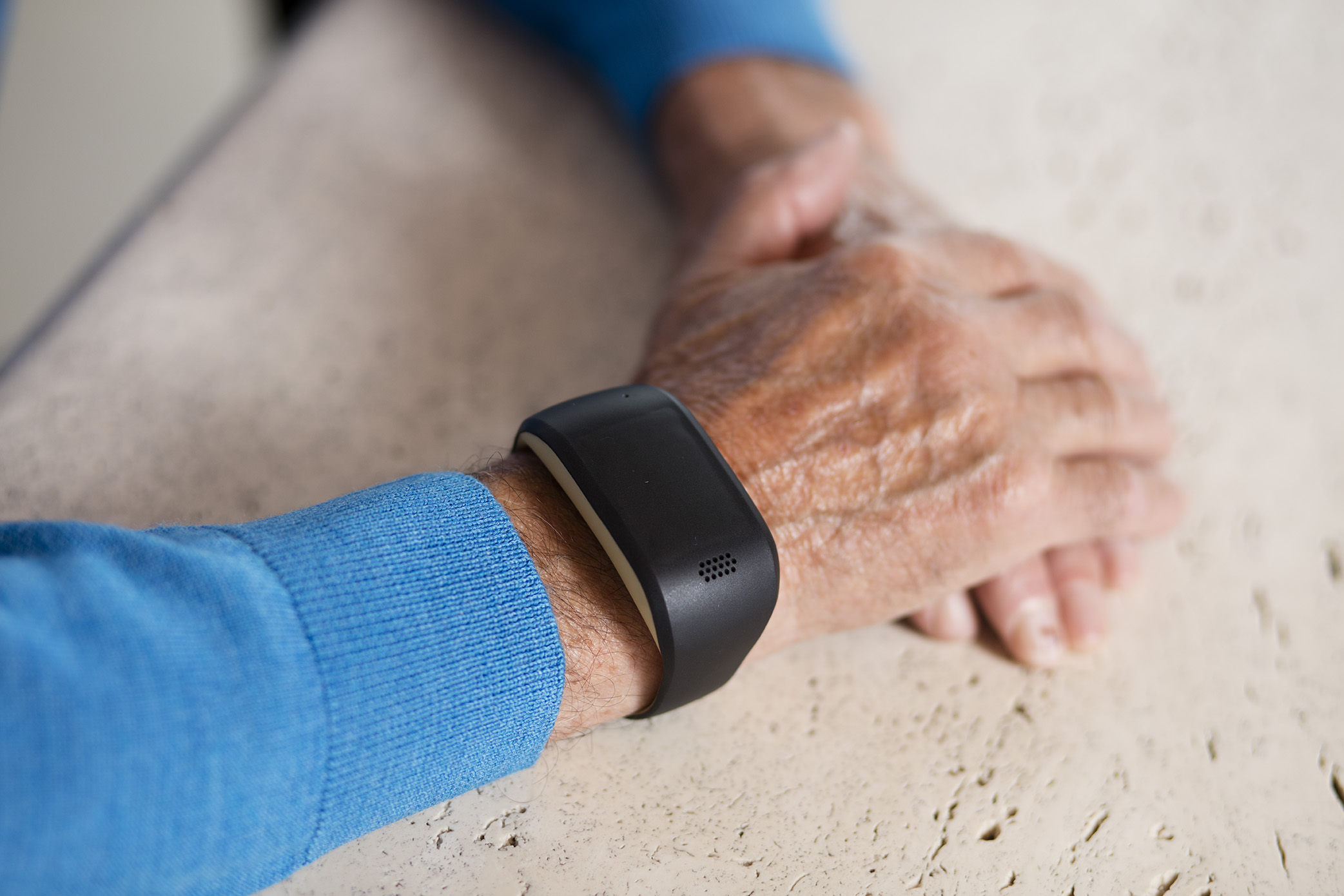 Het aantal domoticatoepassingen in de zorg is de afgelopen jaren flink toegenomen. Niet zo vreemd, want domotica vergroot niet alleen de kwaliteit van leven van cliënten, maar ondersteunt ook zorgprofessionals in hun werk. De Wet zorg en dwang, die per 1 januari 2020 ingaat, maakt dat zorgorganisaties nu alvast moeten nadenken over de vraag óf ze die slimme technologie wel mogen inzetten. Maar ook hóe ze dat zo goed mogelijk kunnen doen. Bastiaan Houtsma, New Business Manager bij RAM-IT, licht dat in deze blog toe.
De afgelopen jaren worden er steeds meer domoticatoepassingen aangeboden bij zorgorganisaties. Een voorbeeld daarvan is valdetectie, een systeem dat signaleert wanneer een cliënt uit bed is gevallen. Of nachtoriëntatie, waarbij de looproute van het bed naar het toilet met verlichting wordt aangegeven. Domoticatoepassingen vergroten niet alleen de kwaliteit van leven van cliënten, maar ondersteunen ook de zorgprofessionals in hun werk.
Wet zorg en dwang
Zorgorganisaties moeten echter rekening houden met de nieuwe Wet zorg en dwang, die vanaf 1 januari 2020 geldt. Deze wet vermindert het gebruik van vrijheidsbeperkende maatregelen in de ouderenzorg en gehandicaptenzorg. Concreet betekent het dat slimme technologie (lees: domotica) niet zonder toestemming van de cliënt en/of diens verwanten mag worden ingezet. En dan gaat het met name om mensen met een verstandelijke beperking of een psychogeriatrische aandoening zoals dementie. Zorgorganisaties moeten daarom nu al nadenken over de vraag: mag ik die slimme technologie wel inzetten? En hoe doe ik dat dan?
Integratie zorgleefplan en domoticaysteem
Het zou helpen als de werelden van ICT en domoticasystemen aan elkaar worden gekoppeld. Om de afspraken tussen cliënt en zorgaanbieder over de zorg vast te leggen, maken zorgprofessionals een zorgleefplan. Daarin wordt onder andere benoemd welke domoticatoepassingen er gebruikt mogen worden. Het zorgleefplan komt uiteindelijk in een ECD terecht. Hoe mooi zou het zijn wanneer je als zorgprofessional een zorgleefplan opent voor een cliënt en daar direct in kunt zien welke domoticatoepassingen je mag inzetten! En nóg mooier zou het natuurlijk zijn als het zorgleefplan naadloos geïntegreerd zou zijn met een domoticasysteem.
Belang van de cliënt
De wereld van de domoticasystemen en de wereld van de ICT: het zijn nu nog twee volledig separate werelden. Maar als je die met elkaar zou kunnen laten integreren, hoef je als zorgprofessional niet steeds weer opnieuw na te denken welke zorgdomotica wel of juist niet voor een bepaalde cliënt mogen worden ingezet. Je hoeft niet steeds meer overal apart toestemming voor te vragen. En dat is natuurlijk uiteindelijk in het belang van de cliënt. 
Huidige ECD overboord?
Dit betekent wel dat een ECD moet kunnen communiceren met een domoticatoepassing. En stel dat je als zorgorganisatie hebt gekozen voor een bepaald ECD, maar dat de leverancier nu aangeeft dat hij de integratie met een specifieke domoticatoepassing niet ondersteunt. Wat doe je dan? Gooi je dan het hele ECD overboord, omdat een andere leverancier die service wel biedt? Het zijn vragen waar zorginstellingen mee te maken kunnen krijgen.
Toegevoegde waarde
RAM-IT speelt hierbij de rol van bruggenbouwer. Wij hebben niet alleen veel contacten met softwareleveranciers, we zijn zelf ook actief in de volle breedte van de zorgsector. We hebben zo'n driehonderd zorgklanten en we snappen dus heel goed wat er speelt in de branche. Bovendien hebben we in ons netwerk ook een groot aantal leveranciers van domoticatoepassingen. Door al die partijen bij elkaar te brengen, kunnen we samen kijken welke mogelijkheden voor de cliënt van toegevoegde waarde zijn. Want uiteindelijk is er maar één ding waar het allemaal om draait in de zorg: de cliënt.
Nog vragen?
Wilt u meer weten over domoticatoepassingen in de zorg? Neem gerust contact met ons op. We vertellen u graag meer!
Benieuwd naar andere blogs van RAM-IT? Klik dan hier.