Public cloud, social portals, ambulant, online werken. Ook al draait het om techniek, bij ons staat de mens centraal.
Natuurlijk staan wij weer op Zorg & ICT. Het beursthema is 'In charge of the future'. Daar praten wij graag met u over verder.
Kies voor professionele collega's en betrokken klanten. Kies voor vrijheid en verantwoordelijkheid. Werken met hart & ziel aan ICT voor een betere zorg.
Wat onze klanten zeggen over onze mensen en services. En zo reageren onze mensen daarop.
Podcast #013 – Collega's aan het woord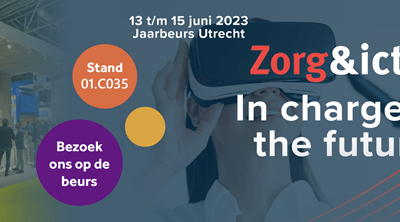 De beurs Zorg & ICT staat dit jaar in het teken van 'In charge of the future'. Bezoek ons op onze stand 01.C035.
Lees meer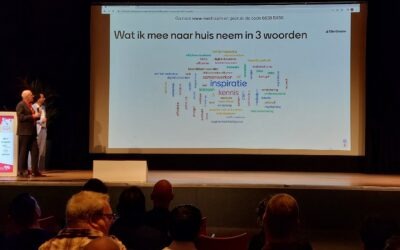 Integrale digitale diagnostiek was het thema van het MedicalPHIT-congres in mei 2023. AI en ChatGPT waren alom aanwezig. Lees het verslag van Peter Zwambach en Jaap van Rooij.
Lees meer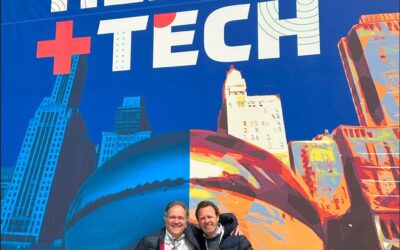 HIMSS Chicago 2023 stond in het teken van Health that connects en Tech that cares. Met o.a. de CNIO als nieuwe verbinder. RAM-IT was er weer bij. Lees het verslag.
Lees meer
Premium Cloud Service Partner
RAM Infotechnology is een Cloud Service Partner nieuwe stijl: Bij ons staat de mens centraal, met ICT zonder grenzen.
U heeft klanten (of cliënten), u heeft medewerkers, en u heeft vooral verantwoordelijkheden. ICT is er daar waarschijnlijk een van. Het is niet uw core business, maar u bent er wel afhankelijk van. Wat zou u dan het liefst willen? Precies. U de regie, wij de diensten. Tijd voor een goed gesprek!
De mens centraal. Zo pakken wij dat aan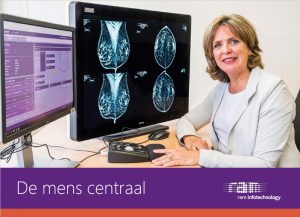 Zorg is in de eerste plaats mensenwerk. Voor mensen, door mensen. Hoeveel we ook automatiseren, digitaliseren, transformeren, we doen het allemaal voor wie zorg nodig heeft en voor wie zorg verleent.
ICT weer voorspelbaar. Het kan, met Cloud platform eCumulus
In tijden van Het Nieuwe Werken, BYOD en kosten-reductie, bieden wij cloud platform eCumulus. Ons antwoord op veel vragen, maar vooral op uw vraag naar flexibiliteit, mobiliteit en productiviteit tegen lagere kosten. Zo werken 1700 medewerkers van GGZ Noord-Holland-Noord hiermee, ambulant, thuis of op kantoor.
Als ICT niet uw core business is, hoeveel ICT kunt u dan uitbesteden?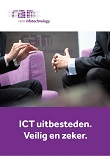 Denk vanuit de ICT die u nodig heeft. Niet vanuit de ICT die u heeft staan. En besteed dan alle ICT uit die u niet zelf hoeft te beheren. Uw winst: u wordt ICT-regisseur en laat ICT voor u werken. In plaats van andersom.
Maximale veiligheid en privacy voor uw data
Met een eigen datacenter zijn we onafhankelijk en in controle voor optimale prestaties en dienstverlening. Ook dat hoort bij onze rol als Cloud Service Partner.
Met Tier-3 en PUE level 1.3 ontworpen datacentrum, SSD-storage, 10 Gigabit backbone, redundant en met Glasvezel verbindingen van diverse operators zetten we in op continue hoogwaardige prestaties.