Gaan gebruiksvriendelijkheid en veiligheid samen in de cloud?
Hybrid clouds, Cyber security, privacy, consumerisation of IT, Internet of Things: een wirwar aan trends en ontwikkelingen waar de ICT-organisatie mee te maken heeft. De eindgebruiker gedraagt zich steeds meer als koning en stelt hoge eisen aan de devices, applicaties en systemen. Het is aan de ICT-afdeling om een balans te vinden tussen gebruiksvriendelijkheid (individueel belang) en veiligheid (bedrijfsbelang). De gezondheidszorg en (semi-)overheid richten zich voor een toekomstbestendig advies veelal tot de ICT-consultant die op de hoogte moet zijn van de laatste trends en ontwikkelingen. Diverse organisaties zijn zich namelijk niet bewust van de gevolgen van de keuzes die ze op ICT-gebied maken. Graag helpen wij u hierbij!
U komt toch ook 2 februari 2017?
Bent u ICT-consultant, moet u omgaan met deze uitdagingen in de ICT en wilt u up-to-date blijven met uw ICT-advies? Kom donderdag 2 februari a.s. naar het event Future Proof ICT 2017, de tweede editie van jaarlijks terugkerend evenement van RAM.
Wij geven u graag praktische voorbeelden over hoe veiligheid en gebruiksvriendelijkheid samen gaan in de cloud. Vergeet ook niet de weg ernaartoe met veilige (mobiele) datanetwerkverbindingen.
Keynote spreker Brenno de Winter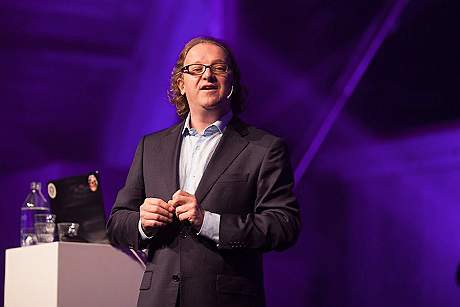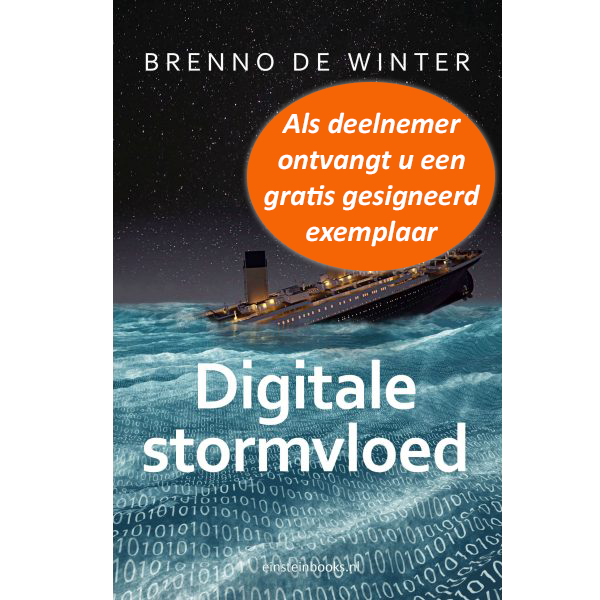 Brenno de Winter, bekend onderzoeksjournalist en schrijver voor o.a. NU.nl, neemt u mee in de wereld van cybersecurity, privacy en uw data in de cloud. Onze eigen Edward Snowden kan u genoeg praktische voorbeelden geven, die u gaan helpen met het advies naar uw (interne) klanten. Na zijn verhaal start een interactieve sessie waarbij uw inbreng als deelnemer van groot belang is om aan de hand van een aantal stellingen de discussie aan te gaan.
Als afsluiting kunt u met gelijkgestemden genieten van heerlijke hapjes en drankjes tijdens de netwerkborrel. Bovendien ontvangt u gratis een gesigneerd exemplaar van Brenno's net uitgekomen boek "Digitale Stormvloed".
Take aways vorige editie:
Inhoudelijk sterk, leerzaam en inspirerend. Interessante contacten opgedaan.
>> Lees het verslag
Mis Future Proof ICT niet!
U bent weer helemaal up-to-date op het gebied van security en gebruiksvriendelijkheid in de cloud.
Brenno de Winter geeft u praktische tips op gebied van cyber security.
U breidt uw netwerk verder uit.
Waar?
Hoofdkantoor RAM, Ptolemaeuslaan 69, Utrecht
Voor wie?
Adviseurs en consultants, die organisaties (of binnen hun eigen organisatie) in de gezondheidszorg en/of (semi-)overheid adviseren op het gebied van ICT-sourcing en beleid.
Programma
Donderdag 2 februari 2017
15:00 uur:    Inloop en ontvangst
15:30 uur:    Welkomstwoord
15:45 uur:    "Gebruiksvriendelijke en veilige cloud-omgevingen", Wouter Levenbach, Technology Director RAM
16:15 uur:    Keynote spreker Brenno de Winter
17:00 uur:    Korte pauze
17:15 uur:    Interactieve discussie over gebruiksvriendelijkheid en beveiliging
18:15 uur:    Netwerkborrel met hapjes en drankjes