Als portfoliomanager bij RAM-IT werk ik nauw samen met onze klanten en ons team projectmanagers. De afgelopen maanden waren voor iedereen extra intensief. Is er de laatste tijd veel veranderd in het ICT-projectmanagement? Bij de uitrol van ICT-projecten? Ik vertel graag over de zaken die mij zijn opgevallen.
Sinds de uitbraak van het coronavirus is het projectmanagement bij ons vakinhoudelijk nauwelijks veranderd. We zijn vooral anders gaan werken. Ingeslepen gewoontes blijken best anders te kunnen. Je hoeft niet 2 uur in de auto te zitten voor een overleg van 1 uur. Ik vind dat een positieve ontwikkeling. Het dwingt je na te denken over je aanpak. Het goede is dat klanten dat zelf ook zo ervaren. Voorheen stelden ze het op prijs als je kwam. Nu realiseren zij zich net zo goed dat we met videobellen ook goed overleg hebben en dat reizen dan zonde van de tijd is. Je bent allemaal geconcentreerder bezig. We maken strakkere afspraken en de verslaglegging is scherper. Het is niet meer zo van 'straks komt de projectmanager langs, dan hebben we het er wel even over'.
Lessons learned ICT-projectmanagement
Je hoeft niet bij de klant te zitten om minstens zo goed werk te leveren
Klanten ervaren zelf ook dat 'langskomen' niet altijd nodig is
Je kunt projecten nog steeds op tijd opleveren als je werkwijze deugt en je je technologie en services op orde hebt
De doorlooptijd van projecten kan omlaag door verdere standaardisatie en de nieuwe manier van werken
We werken nu samen zoals klanten straks zelf willen werken
Wat mij verder is opgevallen, een leuke bijkomstigheid vooral, is dat onze nieuwe manier van samenwerken aansluit op wat wij bij klanten leveren. Ambulant werken is echt de trend. Dat gaat over videobellen, online werkplekken, data delen, communiceren. Mijn klanten ervaren nu zelf al hoe de tooling voor videobellen straks voor hun medewerkers zal werken. Deze hoge intensiteit van samenwerken draagt enorm bij aan de landing bij de klant. Heel leerzaam!
Ambulant werken is de trend. Mijn klanten ervaren nu zelf al hoe de tooling voor videobellen straks voor hun medewerkers zal werken.
Echt anders is ook onze interne werkwijze. Ik leid als projectportfolio-manager een team van 6 projectmanagers. Vroeger stond je 4x per dag aan iemands bureau om snel iets te bespreken. Nu moet je dat organiseren. Ik heb wel 4 of 5 Teams-sessies per dag en dan moet je alles efficiënt afstemmen en regelen. Overschakelen van fysiek contact naar tele-conferencing is voor de mensen intensiever. Aan de andere kant werk je efficiënter en je bent veel minder tijd kwijt aan reizen. ICT-projectmanagement nieuwe stijl.
De doorlooptijd van ICT-projecten gaat omlaag
Grappig vind ik dat ons 'product' als zodanig niet is veranderd. Ik ben er best trots op, dat we 8 van de 9 projecten met ons team gewoon op tijd opleveren. En die negende heeft niets te maken met corona of onze veranderde werkwijze. We zijn creatiever geworden in onze oplossingen. Bij een VVT met een strenge lockdown hebben we in het begin hun eigen mensen voorzien van werkinstructies om hardware te vervangen. Sinds de regels minder streng zijn, kunnen we toch in één week 500 werkplekken full speed uitrollen. Ik verwacht dat de doorlooptijd van projecten omlaag gaat naar 6 tot 8 maanden. We werken al heel veel met standaardproducten, wat een enorme tijdwinst oplevert ten opzichte van maatwerk. Met de nieuwe manier van werken zie ik een extra efficiencyslag. Ik denk dat veel zorgverleners daar erg blij van zullen worden.
We gaan pas live als het een feestje wordt
In gesprekken met nieuwe klanten nemen we doorlooptijd uiteraard mee. Vanaf het eerste gesprek stel ik vragen om de 'digitale volwassenheid en vaardigheden' te toetsen. Ik hoor dan nog steeds "ze zitten op Facebook en doen aan online bankieren, dus dat zit wel goed". De praktijk is omgekeerd. Zorgverleners hebben een heel andere kernfocus. Hun cliënten en zorg verlenen staan bovenaan. Ze gunnen zichzelf niet eens de tijd om nieuwe ICT, een iPad, te leren kennen. Dan moet je er dus rekening mee houden dat je laat zien waar het aan-uit knopje zit. Dat is geen dommigheid, hun hart, hun passie ligt er gewoon niet. Met een uitgewerkt adoptietraject bereiden we hen daar op voor. We gaan pas live als het voor iedereen een feestje wordt. 
Zorgverleners hebben een heel andere kernfocus. Hun cliënten en zorg verlenen staan bovenaan.
Partnership als cultuur
Vier jaar geleden werkte ik voor het eerst bij RAM-IT, via een detacheerder. Toen merkte ik al dat bij RAM-IT partnership bovenaan staat. Daarom heb ik er ook heel bewust voor gekozen om bij RAM-IT te gaan werken. De afgelopen maanden realiseer ik pas hoe hecht dat partnership is, ook met klanten. Ik verwacht niet dat we straks, na de corona, weer allemaal 5 dagen per week op kantoor zitten of continu bij klanten langs gaan. Maar zoals we nu werken, hoeft dat ook helemaal niet. Technisch gezien zijn wij al jaren voorbereid op thuiswerken en mobiel werken. Nu is ook de cultuur aan het veranderen.
Al met al kijk ik terug op spannende, intensieve periode. Tegelijkertijd maakt de omslag in de manier van samenwerken ook de toekomst uitdagend. Waar kunnen we blijvend efficiencywinst boeken? Wat vinden we straks nog steeds prettig in de omgang? Iedereen is hiermee bezig. Ik verwacht er veel van.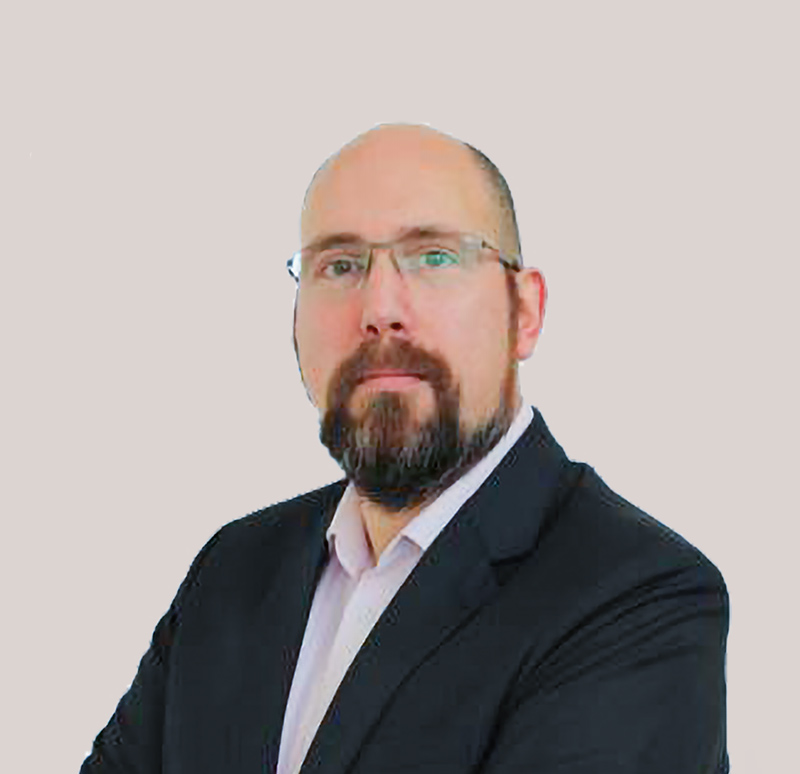 Sander Rid
Senior Transitionmanager / Portfoliomanager