Microsoft Azure voor maximale flexibiliteit
Azure is een uiterst professioneel IaaS-platform voor organisaties die kiezen voor Microsoft 365 en gebruikmaken van One Drive of Teams om data te delen. IaaS (Infrastructure as a Service) geeft de organisatie maximale flexibiliteit en controle over data en applicaties voor gebruikers en gebruikersgroepen. Zij hebben alleen op vertrouwde locaties toegang tot hun vaste of mobiele werkplekken.
Maak een afspraak voor een Azure demo
Voor de werkvloer
Minimum aan data en applicaties op persoonlijke devices
Gecontroleerde toegang tot vaste en draadloze netwerken
Standaard medewerkersportaal
Extra faciliteiten voor Powerusers
Devices Kiosk Mode om apparatuur te delen
Voor het management
Complete IaaS-omgeving met Self Service Center
Licenties toekennen per gebruiker of gebruikersgroep
Maximale flexibiliteit, capaciteit op- en afschalen
Werkplekapparatuur (vast en mobiel) zoveel mogelijk handhaven
RAM-IT is er een groot voorstander van om het HR-systeem van klanten te koppelen aan Azure Active Directory. Zo regelt u voor klanten eenvoudig de rechten en instellingen per gebruikersgroep in. Op basis van rollen wijst u functies, rechten en applicaties toe aan gebruikers. Hiermee krijgen (groepen van) personen onder meer verschillende rechten en stelt u snelkoppelingen en applicaties beschikbaar aan gebruikers.
Tier-1 Cloud Service Partner Microsoft
Wij zijn een Tier-1 Cloud Service Partner (CSP) van Microsoft. Wij kunnen daardoor alle abonnementen en diensten voor Microsoft 365 en Azure rechtstreeks afnemen en beheren voor onze klanten.
Helpdesk
Wanneer u Azure combineert met onze helpdesk en aanvullende migratie- en beheerdiensten profiteert elke medewerker van een professionele en flexibele Microsoft-omgeving met vele functionaliteiten.
Werkplekbeheer op gebruikersniveau
Medewerkers krijgen een individueel dashboard met alleen de benodigde programma's. Verder geeft het dashboard beveiligd toegang tot de data die past bij hun rol en de plaats waar zij op dat moment werken.
Azure en eCumulus
Mocht u het secure en gemanaged aanbieden van de werkplekomgeving anders willen organiseren dan kunt u prima volstaan met een multi-cloud oplossing waarbij u eCumulus combineert met Azure.
Azure Policy based toegang
Policy Based toegang optimaal inrichten en borgen via Azure.
Gebruikers krijgen via een browser op basis van username+password en 2-factor authenticatie (soft token) toegang tot het webportaal met de eigen werkomgeving (inclusief de applicaties waar men recht op heeft)
Identity and Access Management (IAM), 2-factor authenticatie (2fa) en Single Sign On (SSO) door RAM-IT laten inregelen via Azure Active Directory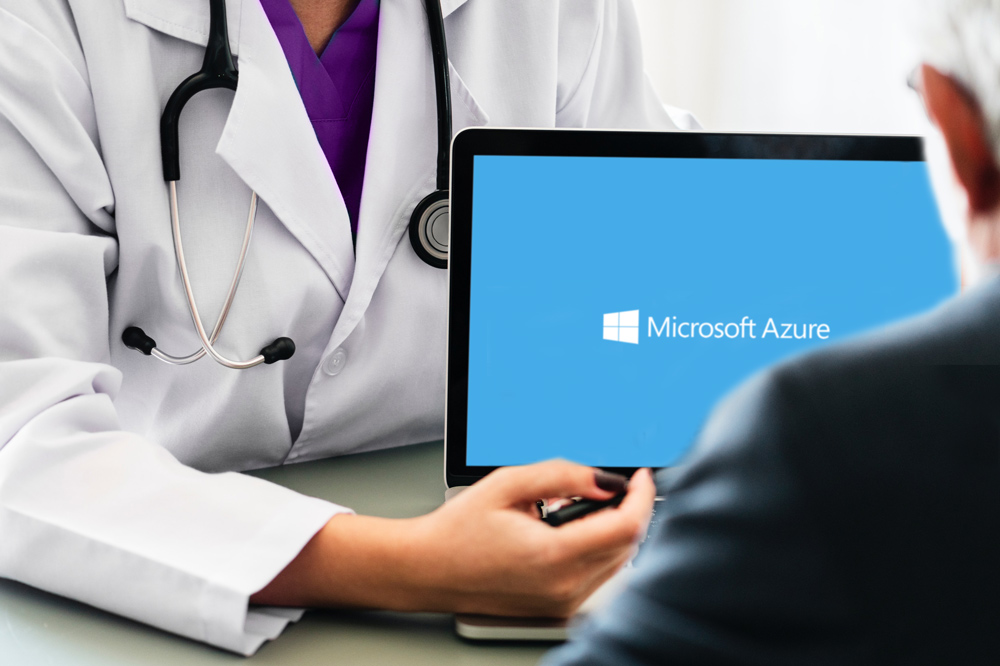 Active Directory Premium
Identiteits- en toegangsbeheer van gebruikers en groepen
Toegang tot applicaties en toepassingen (selectief) beveiligd, ook bij scala aan SaaS-toepassingen van derden
Sterke beveiliging door 2-factor authenticatie
Robuuste synchronisatievoorzieningen voor lokale en cloud directory's
Selfservice wachtwoordherstel voor medewerkers
Information Protection
Bedrijfsdata veilig delen met personen binnen en buiten de organisatie, ongeacht hun locatie
Gegevensbeveiliging zowel in de cloud als in een hybride model met bestaande lokale infrastructuur
Verzender kent zelf rechten toe aan document voor ontvanger (BYOK: zelf gegenereerde beveiligingssleutel)
Verleende rechten achteraf herzien of helemaal intrekken
Integratie met on-premise en off-premise-oplossingen zoals Exchange en Sharepoint
Veilig data ontsluiten
Legacy applicaties
Domotica-toepassingen
Telefonie
Netwerkinfrastructuur
Meer weten?
In welke branche u ook werkt, met onze cloud- en netwerkdiensten creëert u de beste ICT-omgeving voor uw organisatie.
Onze adviseurs vertellen u er graag alles over.