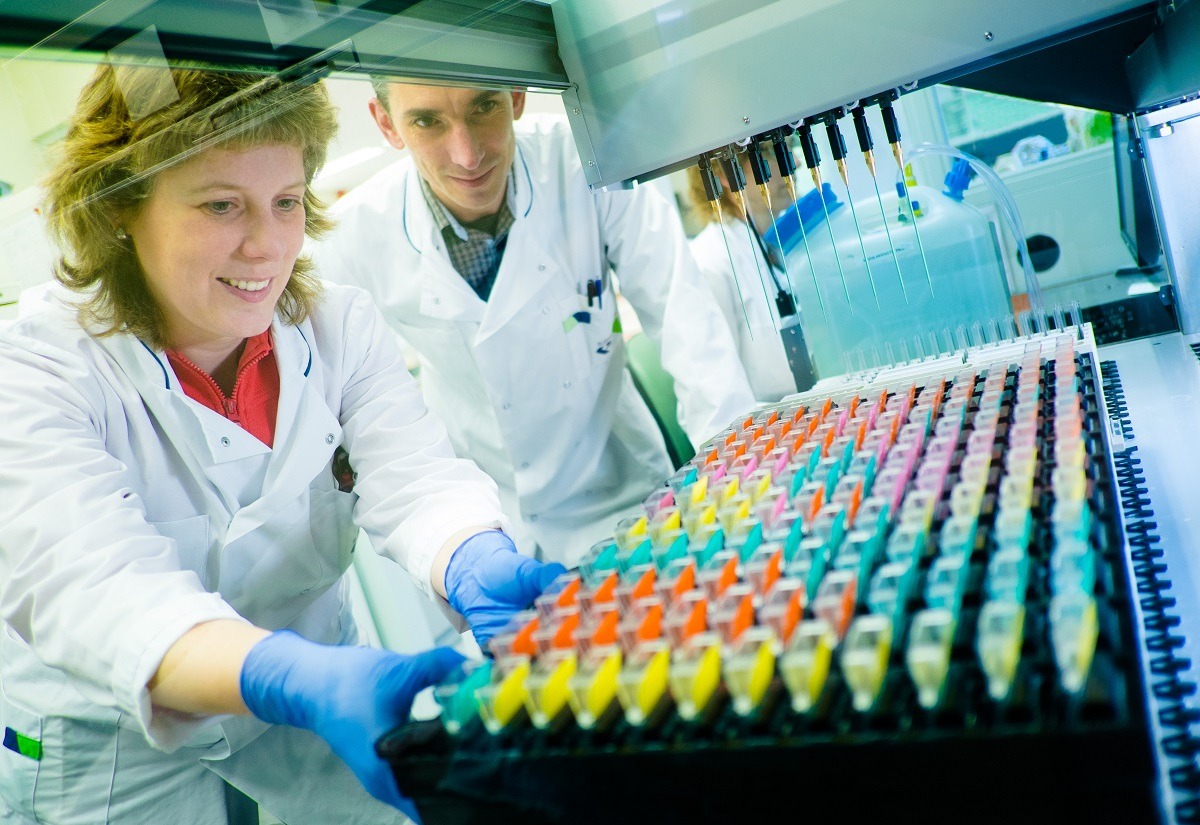 Pathologie Zuid-West Nederland heeft RAM Infotechnolgy (RAM-IT) gekozen als haar nieuwe ICT-partner voor ICT uitbesteden van digitale werkplekken en digitale pathologie. Met haar digitale werkplekomgeving eCumulus levert RAM-IT hét fundament voor gebruik van digitale pathologie en efficiënte inrichting van regionale pathologie-zorg. Het gaat om een samenwerking van 10 jaar.
Sinds 1 januari 2022 zijn de pathologie-laboratoria van het Bravis Ziekenhuis en het Elizabeth TweeSteden ziekenhuis gefuseerd tot Pathologie Zuid-West Nederland (PZWN). PZWN werkt vanuit de locaties Bergen op Zoom en Tilburg. Zij richten zich voornamelijk op de regio Zuidwest-Nederland, een gebied met meer dan 600.000 inwoners. PZWN verwacht ongeveer 80.000 onderzoeken per jaar af te handelen. Met de fusie hebben Bravis en ETZ hun pathologievakgroepen en laboratoria klinische pathologie zich meer toekomstbestendig gemaakt. Door de schaalvergroting en samenvoeging van mensen, middelen en expertise kunnen de instellingen beter inspelen op toekomstige kwaliteitseisen.
Naar aanleiding van de fusie was PZWN opzoek naar een betrouwbare partij met kennis van zaken om hen volledig te ontzorgen op gebied van ICT-beheer en -beveiliging. "Vooral als kleine professionele organisatie moet je die dingen doen waar je goed in bent en zaken waar een ander beter in is moet je uitbesteden. Daarnaast hebben we met een regionale samenwerking te maken. Hosting in een van de deelnemende ziekenhuizen was niet wenselijk, aldus Gerard Honkoop bedrijfsvoering Pathologie Zuid-West Nederland BV".
Na een zorgvuldig selectieproces is RAM-IT uit de benaderde partijen als beste naar voren gekomen. Met name op gebied van compleetheid, het idee dat er inzicht was over wat er allemaal nodig is voor een dergelijke setup. De ruime ervaring van RAM-IT in de zorg heeft daar zeker aan bijgedragen. Gerard Honkoop: "Digitalisering in de pathologie maakt ons klaar voor efficiënte inrichting van regionale pathologie-zorg, subspecialisatie en introductie van nieuwe digitale technieken zoals gebruik van AI. Samen met RAM-IT gaan we deze uitdaging aan".
ICT uitbesteden voor digitale werkplekken en pathologie
PZWN heeft de volledige ICT geoutsourcet aan RAM-IT. Dit houdt in dat RAM-IT de digitale werkplek gaat leveren als ook de benodigde infrastructuur voor alle applicaties, technische applicatiebeheer, helpdesk, lijnverbindingen en tevens als Single-Point-of Contact fungeert.
Johan Mulder, Sales Manager Cure RAM-IT 'We zijn enorm verheugd dat Pathologie Zuid-West Nederland voor RAM-IT gekozen heeft. Binnen de Cure zijn laboratoria inmiddels een echte specialisatie waarin we een mooie track-record hebben opgebouwd. Het uitgangspunt is om met onze digitale werkplekomgeving een belangrijke bijdrage te leveren aan het verhogen van kwaliteit van diagnostiek. Zo werken we bijvoorbeeld in dit traject nauw samen met Sectra en CliniSys.
Door over te stappen op digitale pathologie en de digitale werkplekomgeving van RAM Infotechnology heeft Pathologie Zuid-West Nederland op ieder willekeurige locatie onmiddellijk toegang tot alle applicaties en pathologiebeelden. Hiermee is Pathologie Zuid-West Nederland klaar voor verdere regionalisering in de toekomst.'
Over Pathologie Zuid-West Nederland
Pathologie Zuid-West Nederland werkt vanuit de locaties Bergen op Zoom en Tilburg. Pathologie-onderzoek is nodig om een diagnose te kunnen stellen. Middels het weghalen van weefsel (punctie, biopt of via operatie) pathologie-onderzoek worden verricht om te komen tot een diagnose. Hierbij wordt er vooral gekeken of er sprake is van een goedaardige of kwaadaardige afwijking. De patholoog stelt de diagnose. Deze diagnose is belangrijk voor het verdere verloop van de behandeling van een patiënt. Op verschillende afdelingen binnen het pathologie-laboratorium worden de weefsels en losse cellen verwerkt en voorbereid tot gekleurde preparaten waarop het stellen van een diagnose mogelijk is.