FUTURE PROOF ICT 2019
Save the date: dinsdag 5 februari 2019
Alweer het vierde Future Proof ICT event van RAM Infotechnology. Met als hoofdthema: de Public Cloud. Ook deze keer zetten we de laatste ontwikkelingen naast de vele verwachtingen en beloftes voor de toekomst. Welke voorspellingen écht uit zullen komen, weten we misschien pas over 5 of 10 jaar. Maar dan kunt u wel zeggen: 'Ik was erbij, op Future Proof ICT 2019 spraken we hier al over!"
Moet u natuurlijk wel even uw stoel vast reserveren. Het zou toch jammer zijn als u over 5 jaar moet toevoegen dat u er graag bij had willen zijn, maar dat het al vol was.
Bij de Future Proof ICT events leidt een spreker van RAM Infotechnology het thema in. Zoals gezegd is dat dit jaar de Public Cloud. Daarna zal een gastspreker vanuit zijn of haar visie dieper op het thema ingaan. Aansluitend discussiëren zaal en gastspreker verder over het onderwerp. Uiteraard kunt u na afloop uw nieuwste ideeën uitwisselen met vakgenoten tijdens ons walking dinner.
Future Proof events zijn exclusief voor adviseurs. Deelname aan dit event is gratis, want future proof-advies is onbetaalbaar. Schrijf snel in, het aantal plaatsen is beperkt.
Wanneer?
Di 5 februari 2019
15:30u – 19:00u
Waar?
RAM hoofdkantoor
Ptolemaeuslaan 69
3528 BR Utrecht
Voor wie?
ICT-adviseurs en consultants actief in gezondheidszorg en publieke sector.
Meer informatie via: marketing@ram-it.nl
Registreren voor Future Proof ICT 2019
Onze Future Proof ICT events 2016 – 2018.
2018: Digital Empathy
"Door te blijven denken in techniek, cijfers en details (hardware, netwerk, software en devices) en niet in gewenste business outcomes of productieve eindgebruikers (resultaat, succes, impact) verliest ICT zicht op de buitenwereld. Tijd om aansluiting te maken tussen techniek en de dagelijkse gang van zaken." Marco Gianotten, CEO GiARTE.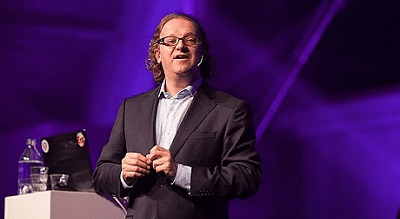 2017: Digitale stormvloed
Frank Waarsenburg, Security officer bij RAM, vroeg zich af "Welke gevolgen heeft een gebruiksvriendelijke cloudomgeving op de security? Gaan die twee eigenlijk wel samen?" Brenno de Winter, bekend ICT-onderzoeksjournalist, ging in zijn presentatie dieper in op data security en privacy. Tussendoor prikkelde hij de zaal met zijn stellingen.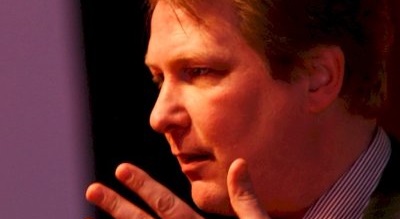 2016: Future Proof ICT
Wouter Levenbach en Frank Waarsenburg openden het eerste event met enkele opvallende cijfers, zoals de kosten van Azure (€ 4 of € 2400 per maand) en de waarde van gestolen data op internet (health data levert $ 50 op). Trendwatcher Richard Lamb nam de zaal mee aan de hand van 20 stellingen over ICT. Zoals deze: "We gaan van IoT via IoE(verything) naar IoM(e)".