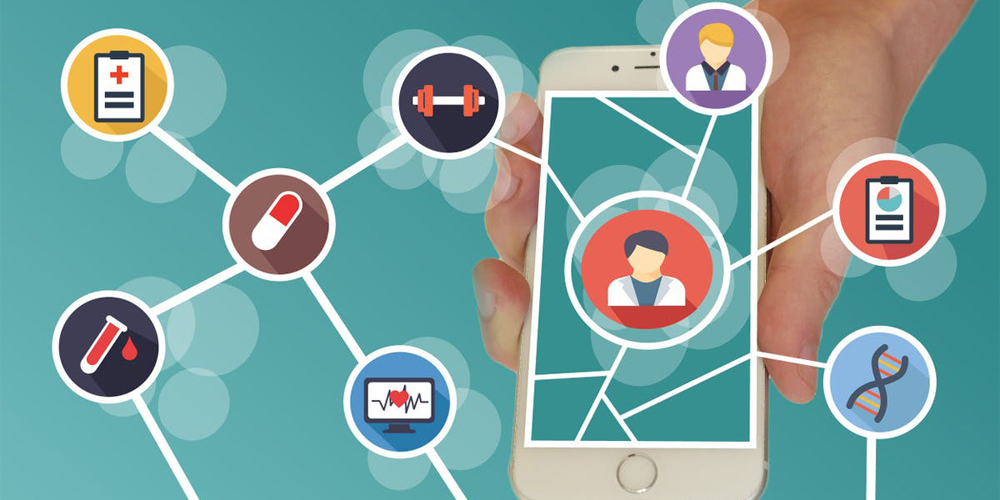 Het duurt niet lang meer voordat iedereen in Nederland al zijn eigen gezondheidsgegevens moet kunnen inzien in een digitale Persoonlijke Gezondheidsomgeving. Dit betekent voor zorgaanbieders dat hun informatiesystemen binnenkort uitwisselbaar moeten zijn met de verschillende PGO's op de markt. Werk aan de winkel dus, ook voor RAM Infotechnology. 
Peter Zwambach, Sales Consultant Healthcare bij RAM Infotechnology (RAM-IT): "Op dit moment werken zorgverleners nog allemaal met eigen systemen zoals EPD's en ECD's waarin de medische gegevens van patiënten zijn opgeslagen. In een aantal gevallen heeft de patiënt via een portal mogelijkheid om de gegevens in te zien. Dat verandert met de komst van de Persoonlijke Gezondheidsomgeving (PGO). In een PGO kan de patiënt in één systeem al zijn gezondheidsgegevens raadplegen. Maar hij kan er zelf ook informatie aan toevoegen. Bijvoorbeeld eigen meetgegevens zoals bloedwaardes, bloeddruk, gewicht of hartslag. Uiteraard zijn dit geen medisch gevalideerde en gekalibreerde meetinstrumenten, maar het gaat om de trend en de afwijking, waardoor deze informatie zeer relevant is voor de huisarts of medisch specialist. Goede PGO-systemen zullen leiden tot minder verwijzingen naar de specialist. Zo kunnen naar verwachting flinke besparingen in de zorgkosten worden gerealiseerd."
Proactief anticiperen 
De ontwikkelingen zijn al enige tijd bezig en er zijn inmiddels al verschillende PGO's op de markt. Een exacte datum staat nog niet vast, maar het is nu wel duidelijk dat het niet lang meer duurt voordat patiënten via hun PGO moeten kunnen communiceren met de zorginformatiesystemen van zorgaanbieders. 
Zwambach: "Bij RAM-IT willen we hierbij graag voorop lopen. We volgen de marktontwikkelingen in de zorg op de voet en willen daar proactief op anticiperen. Daarom zijn we momenteel bezig met onze certificering als PGO-DVZA (Dienstverlener Zorgaanbieder). Zodat we de IT-infrastructuur van onze klanten straks tijdig kunnen koppelen aan de PGO's die dan op de markt zijn."
Niet wachten tot het laatste moment
Voor die certificering moet je als ICT-bedrijf aan bepaalde voorwaarden voldoen, waarbij veiligheid uiteraard zeer hoog in het vaandel staat. MedMij, een initiatief van de Patiëntenfederatie Nederland, Nictiz en het ministerie van VWS, stelt hiervoor de spelregels op. "Denk aan een NEN 7510-certificaat en een aantal aanvullende eisen waar wij inmiddels aan voldoen," vertelt Zwambach. "De volgende stap is dat we met een bestaande klant gaan testen. Als alles goed gaat, kunnen we daarna ook voor onze andere klanten actief aan de slag. Zo willen we voorkomen dat het op het laatste moment aankomt. Want één ding is zeker: die PGO gaat er komen." 
Nog vragen?
Wilt u meer weten over de ontwikkeling van de PGO en alles wat hierbij komt kijken? Neem gerust contact met ons op. We vertellen u graag meer!
Benieuwd naar andere blogs van RAM-IT? Klik dan hier.