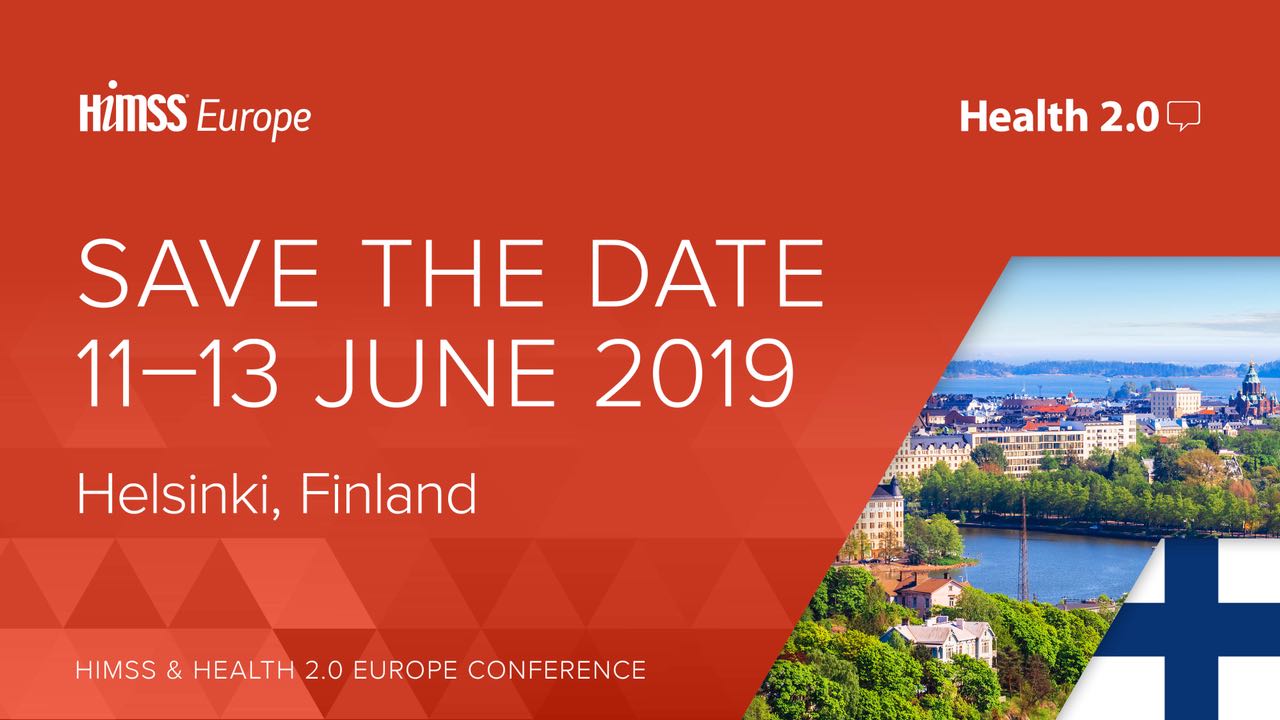 Van 11 tot 13 juni vindt in Helsinki HIMSS 2019 & Health 2.0 plaats, het grootste congres voor zorg-ICT in Europa. Net als bij de Amerikaanse HIMSS een paar maanden geleden, gaat het Nederlandse programma ook dit keer dieper in op de gevolgen van schaarste in de zorg. Namens RAM bezoekt Niels van Peer het congres en ook dit keer blogt Niels weer over zijn ervaringen.
Tijdens de HIMSS in Orlando in maart dit jaar, waar ik samen met Joachim Kaarsgaren namens RAM aanwezig was, viel me op dat 'cure'-organisaties, de ziekenhuizen, veel sterker vertegenwoordigd waren dan de 'care'. Terwijl veel ICT-vraagstukken juist te maken hebben met 'care', de langdurige zorg. Want hoe kunnen we de kosten van de zorg beheersbaar houden of verminderen, terwijl we met een enorme vergrijzing te maken hebben? De besparing zit 'm met name in de langdurige zorg. Ik hoop dan ook dat de care-organisaties de weg naar Helsinki beter weten te vinden.
Speciaal Nederlands programma
Net als in Orlando is er ook in Helsinki weer een speciaal programma voor de Nederlandse delegatie. Dit jaar gaat het om de gevolgen van schaarste in de zorg. Daarmee haakt het programma in op het thema van de HIMSS in Amerika, waar schaarste aan personeel en schaarste aan geld belangrijke issues waren. De belangrijkste boodschap was toen: Schaarste kan juist ook aanzetten tot innovatie, zodat je met minder mensen en/of minder geld toch goede zorg kunt leveren.
Integratie van gezondheidszorg en sociale zorg
Het programma in Helsinki is onderverdeeld in vijf aandachtsgebieden. Een van de thema's is de integratie van gezondheidszorg en sociale zorg. Door te sturen op leefpatronen, kunnen de zorgkosten verminderen, is de gedachte. Een voorbeeld: wanneer iedereen stopt met roken, heeft dat invloed op de benodigde zorg en dalen de kosten. In Amerika wordt hiervoor de term 'population health management' gebruikt. Door maatregelen te nemen die ertoe leiden dat mensen minder snel in het ziekenhuis komen, zullen de zorgkosten dalen. Dat kan bijvoorbeeld door meer zorg dichtbij huis te faciliteren. ICT kan daar ook een rol bij spelen. Denk aan elektronische consulten of apps waarmee een patiënt vanuit huis vragen aan de huisarts kan stellen.
De overgang van acute naar community-based zorg
Een ander onderwerp op de agenda van Himss 2019 waar ik erg benieuwd naar ben, is de overgang van acute naar community-based zorg. Ook daarbij kun je denken een eHealth-oplossingen, zoals een consult op afstand via video-conferencing of elektronische pillendoosjes die automatisch een signaal afgeven wanneer de patiënt zijn medicijn moet innemen. Dat zijn heel concrete toepassingen, en dat is volgens mij ook waar het naartoe moet met eHealth: het moet concreet en eenvoudig toepasbaar zijn.
Veilige, ethisch verantwoorde en bruikbare dataflow
Een derde belangrijk thema in Helsinki is een veilige, ethisch verantwoorde en bruikbare dataflow. Ook in de zorg leggen we steeds meer data vast om daar allerlei analyses op los te laten, maar hoe kunnen we dat op een veilige manier doen? Hoe voorkomen we dat die data in verkeerde handen terecht komt? En hoe zorgen we dat het op een ethisch verantwoorde manier gebeurt; dus dat de data niet te herleiden is tot individuele personen? Cruciale en zeer actuele vraagstukken!
Kunstmatige intelligentie in de zorg
Ten slotte ben ik ook erg geïnteresseerd in het onderwerp kunstmatige intelligentie, dat ook op de HIMSS-agenda staat. Ik denk dat we op dit gebied de komende jaren mooie stappen kunnen verwachten. Zo is het tegenwoordig al mogelijk om via beeldherkenning op röntgenfoto's en CT-scans afwijkingen te detecteren die door het menselijke oog minder of niet goed kunnen worden waargenomen.
Ik ben erg benieuwd wat ik op Himss 2019 over deze interessante onderwerpen allemaal te horen krijg. Na mijn terugkomst in Nederland zal ik daar uitgebreid over vertellen. Houd onze blogs dus in de gaten!
Voor de geïnteresseerden hier in het verslag van Himss 2018 in Barcelona >