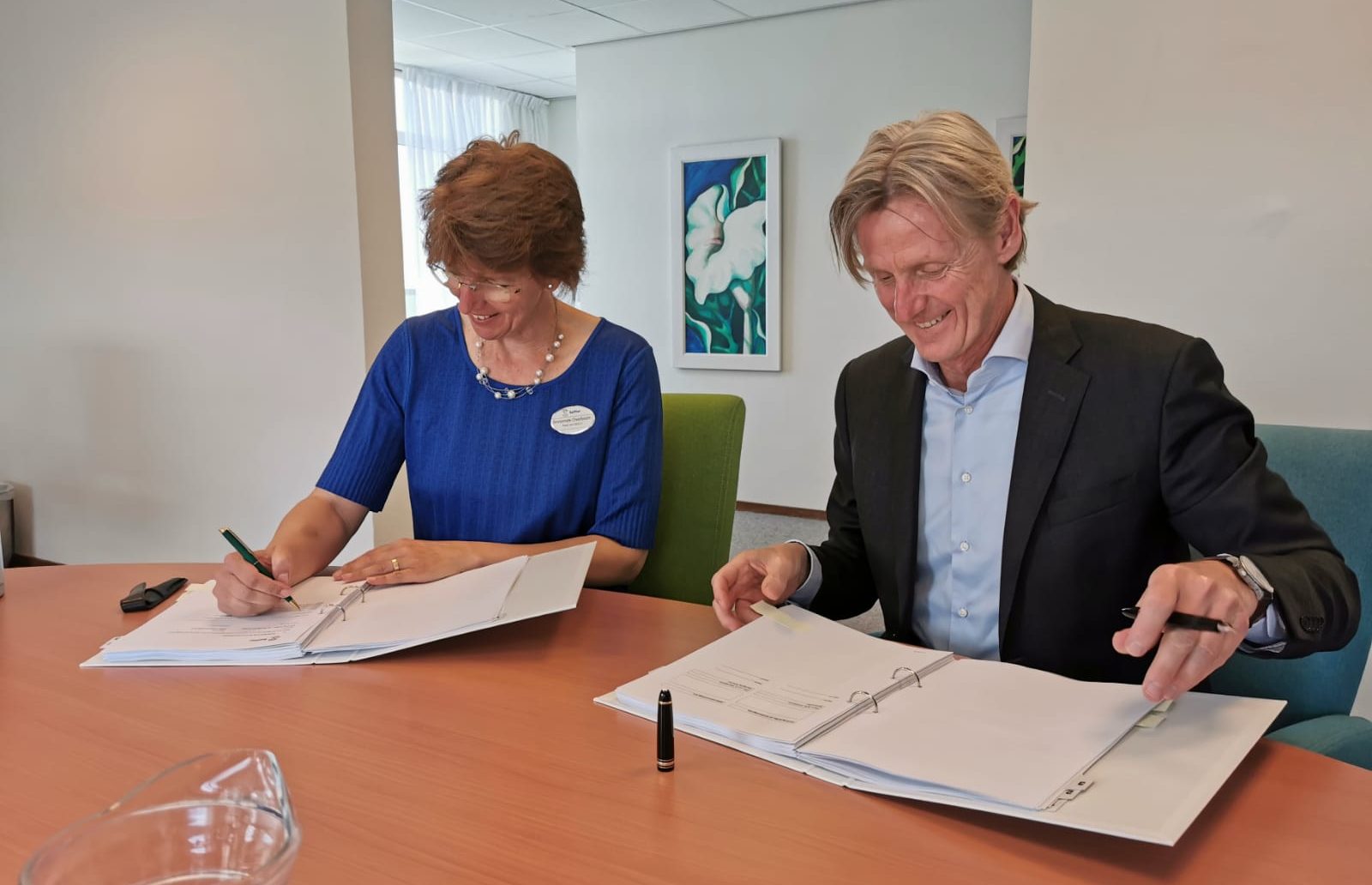 Voor het uitbesteden van haar ICT was Saffier op zoek naar een ICT-partner in de keten, gespecialiseerd in de VVT-sector. Na een uitgebreid selectietraject, begeleid door M&I partners, heeft de selectiecommissie unaniem gekozen voor RAM Infotechnology (RAM-IT) als IT-partner. RAM-IT gaat de volledige ICT-dienstverlening voor haar rekening nemen, inclusief werkplekken, netwerk en centrale infrastructuur.
Het belang van een betrouwbare informatievoorziening wordt bij Saffier steeds groter door de groei van de algehele productiviteit, toenemende informatiebehoefte, de verdergaande digitalisering en toenemende integratie van systemen. Voor het veiligstellen van de informatievoorziening vond Saffier, gezien de toenemende complexiteit, het belangrijk dit onder te brengen bij een gespecialiseerde partner in de keten.
Gerbrand de Jong, Manager I&A van Saffier: "Het gaat niet meer over systemen, maar om mensen, samenwerken en het beschikbaar hebben van actuele en betrouwbare informatie in een veilige omgeving. De transitie van beheerorganisatie naar een regieorganisatie waarbij de gebruiker daadwerkelijk centraal wordt gezet is prioriteit."
"Saffier en RAM-IT sluiten de handen ineen om de gebruikersorganisatie met ICT te verbinden."
"In het selectieproces maakte RAM-IT het verschil. Dit zat hem met name in de specifieke kennis van de 'Care' en daarbinnen ook de VVT-sector, kennis van het applicatielandschap, borging informatiebeveiliging en certificering (ISO en NEN), financieel gezonde organisatie, bieden van een integraal dienstverleningspakket en RAM-IT heeft op alle niveaus binnen de organisatie verbinding gemaakt", aldus Gerbrand de Jong, Manager I&A van Saffier.
Saffier en RAM-IT willen als partners samen de toekomst in om een stabiele en moderne IT-infrastructuur te realiseren waar nieuwe ontwikkelingen zoals eHealth goed op ingepast kunnen worden. Niels van Peer, Commercieel directeur RAM-IT: "Het traject met Saffier is een goed voorbeeld van de wijze waarop we als RAM-IT onze dienstverlening kunnen laten aansluiten op de wensen en behoeften van een zorgorganisatie. Door deze flexibele aanpak kan Saffier het bestaande datacentrum uitfaseren en tevens de stap maken naar een nieuwe werkplek vanuit de cloud."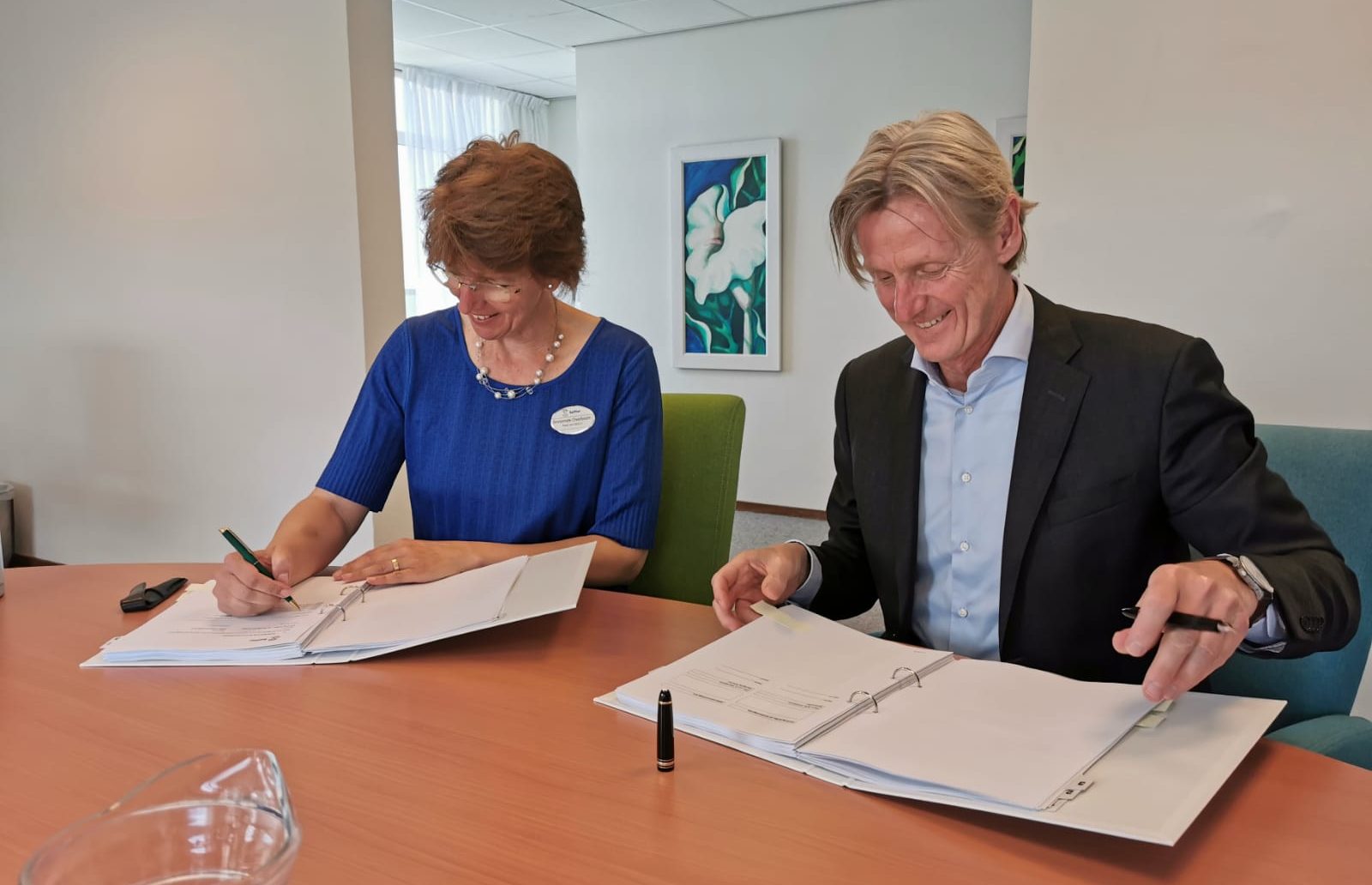 Ondertekening van het contract tussen Saffier en RAM-IT. Op de foto van links naar rechts, Annemiek Overboom (Bestuurder Saffier) en
Joachim Kaarsgaren (directeur RAM-IT).
Saffier
Saffier ondersteunt (ouder wordende) mensen om zichzelf te kunnen zijn en blijven, of ze nog thuis wonen of in één van onze locaties in Den Haag. Van jongs af aan leren we verantwoordelijkheid nemen en dat het fijn is om iets voor een ander te kunnen betekenen. Dat draagt bij aan een zinvol leven. Een zinvol leven is een gelukkiger leven. In de contacten met onze klant staat het zinvolle leven voorop. Dat nemen we als uitgangspunt en niet de ziekte of handicap. Het gaat erom wie hij of zij is en wat hij of zij wil en kan betekenen. Een mooi waardevol leven is belangrijker dan proberen alle risico's uit te bannen.
Naast het bieden van een beschermde omgeving voor zelfstandig wonende ouderen zijn er diverse specialismen:
Dementie
Somatiek
NAH (Niet Aangeboren Hersenletsel)
Korsakov
Palliatieve/ Terminale zorg
Revalidatie
Over RAM Infotechnology
RAM Infotechnology is Premium Cloud Service Partner voor de sectoren zorg en overheid. De filosofie van RAM-IT is modulair uitbesteden: Maatwerk-ICT op basis van standaardcomponenten. RAM-IT heeft ruim 200 klanten. Met het eigen label eCumulus heeft RAM-IT een multi-cloud platform voor werkplek-, hosting- en netwerkdiensten. Het platform is ingericht voor On Premise, Private en Public clouddiensten. Bij RAM-IT werken ruim 180 medewerkers, het hoofdkantoor is gevestigd in Utrecht.