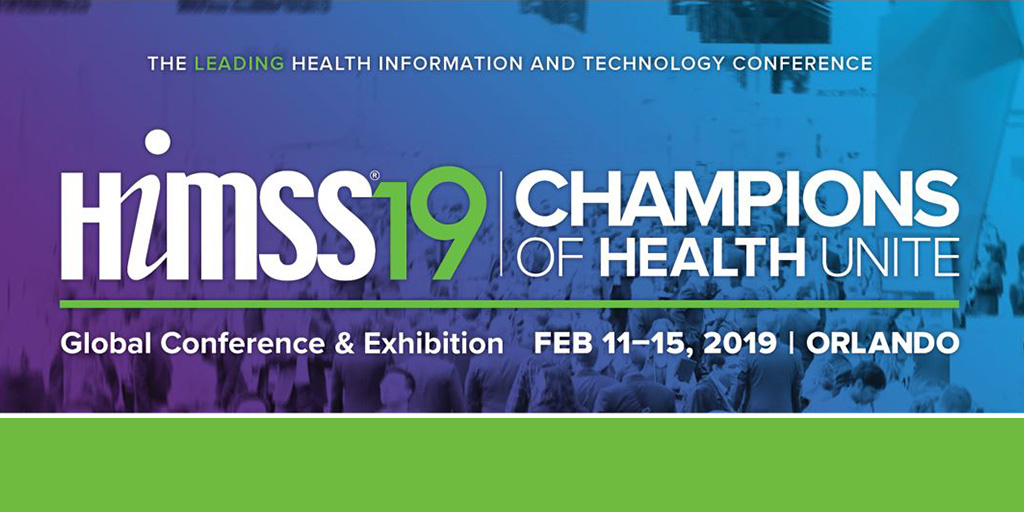 Het is de week van de HIMSS, het grootste zorg-ICT-event ter wereld. Namens RAM zijn Niels van Peer (Commercieel Directeur RAM-IT) en Joachim Kaarsgaren (Directeur RAM) afgereisd naar Orlando om de conferentie bij te wonen. Niels blogt over zijn ervaringen.
Officieel begint de HIMSS2019 dinsdagochtend, maar voor de Nederlandse reisgroep, bestaande uit zo'n 300 mensen, is de beurs maandag al gestart met een apart voorprogramma. Een voorprogramma dat volledig in het teken staat van het thema 'schaarste'. Ieder jaar staat tijdens de HIMSS een ander thema centraal. Voor de Amerikaanse beurs is dat dit jaar 'consumer directed care'. Maar voor de Nederlandse community is er gekozen voor thema dat meer is gericht op de situatie in ons eigen land.
'Schaarste in de zorg'
Actueel thema
En dat is dus schaarste, een actueel thema in Nederland. Die schaarste in de zorg uit zich momenteel in allerlei vormen. Denk bijvoorbeeld aan personeelsschaarste, gebrek aan geld/budget, gebrek aan innovatie, tekort aan medicijnen (heel actueel), wachtlijsten (tekort aan capaciteit), etc. We luisteren deze maandagochtend naar vier sprekers, die allen op een andere manier de schaarste in de zorg belichten. En we komen tot de conclusie: schaarste is niet alleen maar negatief, het biedt ook kansen.
Volhouden
De ochtend begint met een indrukwekkend verhaal van Kees Klarenberg, voorzitter raad van bestuur van het Sint Maarten Medical Center. Hij vertelt hoe het ziekenhuis, op de rand van een faillissement, een dysfunctioneel systeem 180 graden heeft kunnen draaien en een situatie met kunstmatige schaarste heeft weten om te zetten naar een gezonde basis voor medische zorg op Sint Maarten. Hoe? Door te focussen op bewustwording en acceptatie van de problematiek, een collectief te smeden en een overlevingsplan en executieplan op te stellen. Klarenbergs presentatie is niet alleen een inspirerende les in leiderschap en change management, maar vooral ook een verhaal over het belang van volhouden om veranderingen van de grond te krijgen.
Personeelsschaarste
Meerdere sprekers kaarten deze ochtend de personeelsschaarste aan. En dat is natuurlijk niet zo vreemd, de personeelstekorten in de zorg worden is immers steeds nijpender. Bij onveranderd beleid zullen er in 2022 maar liefst 125.000 onvervulde vacatures in de zorg zijn! Volgens Jan Jaap Ensing, HR-directeur van het Erasmus MC, moeten we de oplossing niet alleen zoeken aan de kant van instroom, maar ook kijken naar de uitstroom. Het werven en interesseren van nieuwe mensen voor een baan in de zorg blijft belangrijk, maar daarnaast kan het probleem ook deels worden opgelost door de hoge uitstroom te beperken. Verschillende HRM-middelen kunnen eraan bijdragen dat bestaande werknemers de zorg niet in de steek laten, zoals het bieden van meer opleidingsplaatsen en betere (individuele) arbeidsvoorwaarden.
Positieve kanten
Mooi is hoe het slotverhaal van Frido Kraanen, directeur zorg en duurzaamheid bij PGGM, uiteindelijk een verband legt tussen alle verhalen en eigenlijk de positieve kanten van schaarste belicht. Want ja, ook die zijn er. Schaarste is immers een van de belangrijkste drivers van vooruitgang! Schaarste houdt je scherp, met andere woorden: schaarste dwingt tot innoveren – of in de woorden van Churchill: "Never waste a good crisis". Schaarste is uiteindelijk een onderdeel van het economische vraagstuk over de verdeling van schaarse middelen.
'Schaarste dwingt tot innoveren'
Cruciale rol
Dus, zo sluit Kraanen zijn presentatie af, wat kunnen we leren van de huidige schaarste? Allereerst: verdedig solidariteit in de zorg, want dit is een van de basiswaarden van onze zorg en welzijn. Dat kan alleen maar door ons op de waarde (toevoeging) te richten en wat minder op de middelen. En ten slotte: omarm de functionele schaarste. Daarbij is een cruciale rol weggelegd voor innovatie, bijvoorbeeld middels ICT.
De komende dagen…
Joachim en ik blijven nog tot donderdag in Orlando en we kijken uit naar de rest van het programma. De komende dagen zullen we ons onderdompelen in het thema van de Amerikaanse HIMSS, consumer directed healthcare. Ofwel: de rol die de zorgconsument zelf gaat spelen in zijn of haar welzijn en in de zorg. Juist ICT is hierbij van belang. En wellicht kan deze nieuwe rol van de zorggebruikers ook een deel van het schaarsteprobleem oplossen? Benieuwd wat voor mooie innovaties we nog te zien zullen krijgen!
Voor meer informatie kunt u contact opnemen met Niels van Peer:
Niels van Peer
Commercieel Directeur