FUTURE PROOF ICT 2020
THEMA: VERANDERMANAGEMENT & DE ZORGPROFESSIONAL
5e ICT Adviseurs Event RAM-IT. Deelname Gratis.
FUTURE PROOF ICT 2020
Donderdag 6 februari 2020. Reserveer vandaag nog
Donderdag 6 februari 2020 organiseert RAM Infotechnology voor de 5e keer het Future Proof ICT event. Het event is exclusief voor ICT-adviseurs en consultants in de gezondheidszorg en publieke sector.
Thema: 'Verandermanagement & de Zorgprofessional'
Veel organisaties zijn aan verandering onderhevig. Met name omdat hun omgeving of de markt in ontwikkeling is. In de zorg zien we dat steeds meer zorgorganisaties de overstap maken naar de Public Cloud. De transitie naar de Public Cloud is een verandering die organisaties niet mogen onderschatten.
Acceptatie & Adoptie ICT
Voor de zorgprofessional betekent dit een grote impact op de manier van werken. Hoe pak je dit als organisatie aan en zorg je voor betrokken medewerkers en uiteindelijk voor een succesvol verandertraject? Acceptatie en adoptie van de 'nieuwe' manier van werken vraagt veel begeleiding en aandacht. De sprekers gaan hierop uitgebreid in.
Wanneer?
Do 6 februari 2020
15:30u – 19:00u
Waar?
RAM hoofdkantoor
Ptolemaeuslaan 69
3528 BR Utrecht
Voor wie?
ICT-adviseurs en consultants actief in gezondheidszorg en publieke sector.
Meer informatie via: marketing@ram-it.nl
Sprekers Future Proof ICT 2020
De presentaties worden verzorgd door Sander Rid van RAM-IT en Robert Rietveld van Design for Care, samen met co-host Arina van der Domselaar van Abrona. Zij gaan in op de 'traditionele' manier van implementeren en mensgericht implementeren, gecombineerd met vernieuwen & innoveren.
Borrel & Walking dinner
We sluiten af met het inmiddels traditionele walking dinner, waarbij er voldoende ruimte is om te netwerken.
Beproefd concept Future Proof ICT
Bij de Future Proof ICT events leidt een spreker van RAM Infotechnology het thema in. Zoals gezegd is dit jaar het thema 'Verandermanagement & de Zorgprofessional' . Daarna gaan een of meer gastsprekers vanuit hun visie dieper op het thema in. Aansluitend discussiëren zaal en gastsprekers verder over het onderwerp. Uiteraard kunt u na afloop ideeën uitwisselen met vakgenoten tijdens de borrel en het walking dinner.
Exclusief voor adviseurs en consultants
Future Proof events zijn exclusief voor ICT-adviseurs en consultants in de gezondheidszorg en publieke sector. Deelname aan dit event is gratis. Schrijf snel in, het aantal plaatsen is beperkt!
Design for Care vernieuwt zorgorganisaties van binnenuit
"Wat zou er gebeuren als wij, vanuit cliëntperspectief, beginnen met schetsen, onderzoeken, ontwerpen en ontwikkelen? En wij, als strategische designers, dat samen doen met medewerkers en cliënten van uw eigen zorgorganisatie?"
Onze presentatie gaat over hoe wij kijken naar verbeteren en vernieuwen in de zorg. Vaak liggen deze strategische trajecten in externe handen. Wij van Design for Care hebben geleerd dat het anders kan, anders moet. Wij vinden dat elke (zorg)organisatie een DESIGNteam moet opbouwen.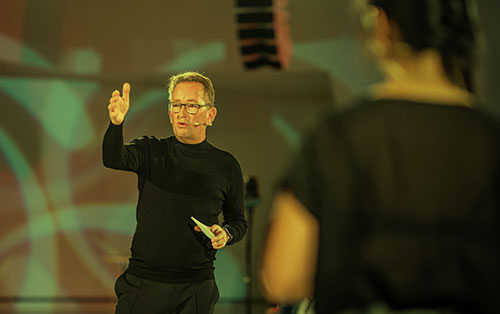 Registreren voor Future Proof ICT 2020
Onze Future Proof ICT events 2017 – 2019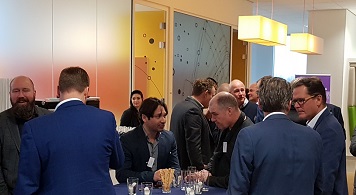 2019: Public Cloud
Het thema was dit jaar de Public Cloud. Peter Vermeulen van onderzoeksbureau Pb7 Research, constateerde dat er, eindelijk, orde in de cloud begint te komen. Twee sprekers van RAM zelf lieten ons zien hoe het RAM eCumulus Hybrid Cloud platform is opgebouwd en organisaties in staat stelt hun eigen cloud-pad te volgen. Slotspreker Jan Jacobs van SmartHealth liet ons in een visueel boeiende presentatie zien waar de zorgwereld allemaal mee bezig is.
2018: Digital Empathy
"Door te blijven denken in techniek, cijfers en details (hardware, netwerk, software en devices) en niet in gewenste business outcomes of productieve eindgebruikers (resultaat, succes, impact) verliest ICT zicht op de buitenwereld. Tijd om aansluiting te maken tussen techniek en de dagelijkse gang van zaken." Marco Gianotten, CEO GiARTE.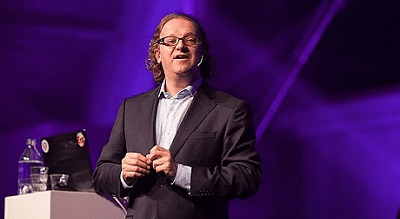 2017: Digitale stormvloed
Frank Waarsenburg, Security officer bij RAM, vroeg zich af "Welke gevolgen heeft een gebruiksvriendelijke cloudomgeving op de security? Gaan die twee eigenlijk wel samen?" Brenno de Winter, bekend ICT-onderzoeksjournalist, ging in zijn presentatie dieper in op data security en privacy. Tussendoor prikkelde hij de zaal met zijn stellingen.