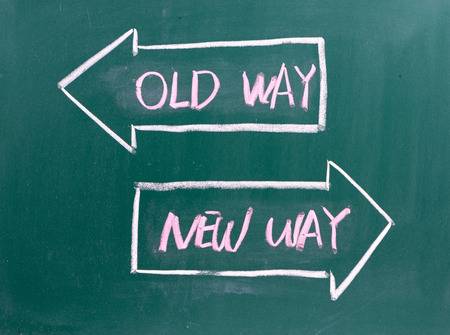 Als het gaat om de inzet van ICT is het voor zorgorganisaties vaak een grote uitdaging om slimme keuzes te maken die aansluiten bij hun ontwikkeling en ambities. Bij het maken van die keuzes zijn niet alleen kosten en beheersbaarheid van een oplossing van belang. Een vraag die zéker ook gesteld moet worden, is in hoeverre de medewerkers in een organisatie bereid (en in staat) zijn veranderingen door te voeren.

"Voor veel zorgorganisaties is het een hele uitdaging om op het gebied van ICT de juiste keuzes te maken die aansluiten bij hun ontwikkeling en ambities," weet Bastiaan Houtsma, New Business Manager bij RAM-IT. Het is een onderwerp waar hij zich dagelijks mee bezighoudt. Al ruim tien jaar adviseert hij zorgorganisaties hoe om te gaan met ICT en alles wat daarbij komt kijken. "Denk bijvoorbeeld aan zorginnovaties, de toepassing van domotica in de zorg en de integratie met ICT. Maar ook veranderingen in wet- en regelgeving kunnen van invloed zijn op welke beslissing op het gebied van ICT een organisatie het beste kan nemen."
Opkomst van flexibele cloudoplossingen
De afgelopen jaren is er in de zorg een flinke slag gemaakt. Veel applicaties zijn naar SaaS en online gebracht. Enerzijds uit kostenbesparing, anderzijds ook vanwege de lagere beheerslasten voor de klant. Bovendien sluiten de applicaties qua functionaliteit hierdoor vaak beter aan bij de behoeften van de zorgprofessionals. Dit heeft geleid tot een enorme groei aan public clouddiensten, zoals Microsoft en Google. Houtsma: "Voor zorgorganisaties zijn dit logische stappen. En vanuit de techniek is het allemaal heel goed in te regelen. Maar zorgorganisaties moeten zich wel bewust zijn van de impact van dergelijke veranderingen en hiermee rekening houden in de 'ICT-roadmap' van andere verandertrajecten die men wil doorvoeren. Want alles staat of valt uiteindelijk bij de adoptie van de nieuwe werkwijze door de medewerkers."
Grote impact
De transitie naar de public cloud is een verandering die organisaties niet moeten onderschatten, stelt Houtsma. "De beslissing om over te stappen naar een flexibele cloudoplossing wordt in de meeste gevallen genomen door de directie of ICT-afdeling. Terwijl het vooral voor de zorgprofessionals grote impact heeft op de manier van werken." En volgens Houtsma wordt daar soms te makkelijk overheen gestapt. "Organisaties kunnen hierdoor nog weleens tegen problemen aanlopen."
Twee belangrijke vragen
Om dat te voorkomen moet er dus niet alleen gekeken worden naar de ICT-kosten en beheersbaarheid van een oplossing, maar vooral ook in hoeverre een organisatie bereid en in staat is grote veranderingen door te voeren. Ik zou organisaties adviseren zich van tevoren twee belangrijke vragen te stellen:
1. Hoeveel veranderbereidheid is er?
Wil je als organisatie de oplossing dichtbij het bestaande en vertrouwde houden of ben je bereid om grote(re) veranderingen door te voeren? En wordt die verandering breed gedragen binnen de organisatie? Of wordt deze aangewakkerd vanuit de bestuurskamer of ICT-afdeling?
2. Hoeveel tijd is er beschikbaar?
Welk doel heeft de organisatie voor ogen en hoeveel tijd is er om daar naar dat doel toe te groeien? En hoe volwassen zijn de gebruikers binnen een organisatie in het gebruik van ICT-toepassingen? Het gaat hierbij niet om goed of fout, maar het is wel van belang voor de snelheid waarin veranderingen binnen een organisatie kunnen worden doorgevoerd.
Wat RAM-IT voor u kan betekenen
Dankzij onze uitgebreide kennis en jarenlange ervaring op het gebied ICT in combinatie met onze focus op de zorgsector is RAM-IT dé betrokken en betrouwbare ICT-partner voor zorgorganisaties. Dagelijks ondersteunen wij onze zorgklanten bij het verwezenlijken van hun ambities en het maken van de juiste keuzes die daarbij aansluiten.
Wilt u meer weten? Neem dan gerust contact met ons op. We praten graag verder met u!
Benieuwd naar andere blogs van RAM-IT? Klik dan hier.