Arie Wentzel en Peter Langenbach, field engineer en SOS-medewerker (Service on Site) buitendienst, vertellen over wat er bij komt kijken om met beeldbellen of videobellen contact te houden.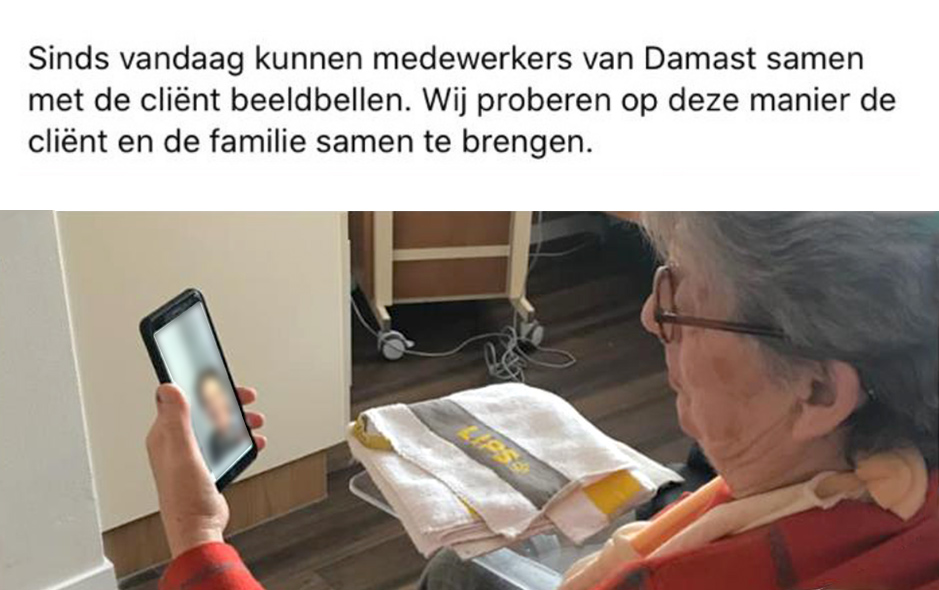 "We zijn met z'n tweeën twee volle dagen bezig geweest om 53 mobiele telefoons klaar te maken en rond te brengen."
Je moet weten dat De Wever in Tilburg 15 grote locaties en 5 kleinere heeft waar 1400 intramurale cliënten wonen en waar ruim 3500 medewerkers en vrijwilligers werken en 1100 werkplekken zijn. Een grote organisatie dus. Ook hier zorgt het coronavirus ervoor dat de situatie drastisch veranderd is voor het personeel, maar ook voor de veelal oudere bewoners met langdurige zorg op de locaties. Half maart besloot De Wever alle locaties te sluiten voor bezoekers. Persoonlijk contact was vanaf dat moment dus niet meer mogelijk. Dat was heel ingrijpend. Om toch dicht bij de familie te kunnen zijn, hebben we toen de stap gezet om te kunnen beeldbellen of videobellen.
Voor de bewoners hebben we een vloot van 53 mobiele telefoons helemaal ingericht. Central Point, de leverancier van De Wever, leverde de mobiele telefoons aan. Zelf hadden we lege SIM-kaarten. En bij KPN konden we via hun portal 06-nummers aanvragen. Vervolgens hebben we via het portal van Central Point op de telefoons de juiste apps geïnstalleerd en vooral ook allerlei mogelijkheden geblokkeerd. Een mooi woord hiervoor is Mobile Device Management. We zetten de telefoons dan in de zogenaamde kiosk-mode. Je kunt geen andere apps opstarten.
Een mevrouw op de verzorgingsafdeling en haar man op de gesloten afdeling gaven handkusjes aan elkaar
Kortweg, we zorgen ervoor dat ze doen wat ze moeten doen en meer niet. Deze telefoons zijn echt alléén bedoeld om er mee te beeldbellen met familie. Zorgpersoneel of vrijwilligers helpen dan met de verbinding, want dat is voor de meeste bewoners te moeilijk. En als de verbinding er is kunnen ze eindelijk weer familie zien en spreken. Een mevrouw op de verzorgingsafdeling en haar man op de gesloten afdeling gaven handkusjes aan elkaar, vertelden hoeveel ze van elkaar houden en hopen dat ze binnenkort weer kunnen knuffelen! Ontroerend.
We zijn er twee volle dagen mee bezig geweest, inclusief afleveren op de locaties. Een spoedklus die heel vlot verlopen is. Wat opvalt? Iedereen zit voor 100% in de meewerkmodus. De saamhorigheid is enorm. Wij zitten bij De Wever zelf en maken alles van dichtbij mee. De dankbaarheid is groot. We krijgen regelmatig een doos koeken of een appelflap, mooi toch?
Nu houden we ons vooral bezig met storingen oplossen en laptops voor thuiswerken. Die regelen we met eCumulus ter plekke in. Weet je trouwens dat wij het waren die die printer video-bellend hebben geïnstalleerd? Dat was echt wel een bijzondere ervaring!
"Toppers van ICT…Jullie maakten niet alleen mijn dag, maar ook die van veel lieve cliënten en hun familie" ♥♥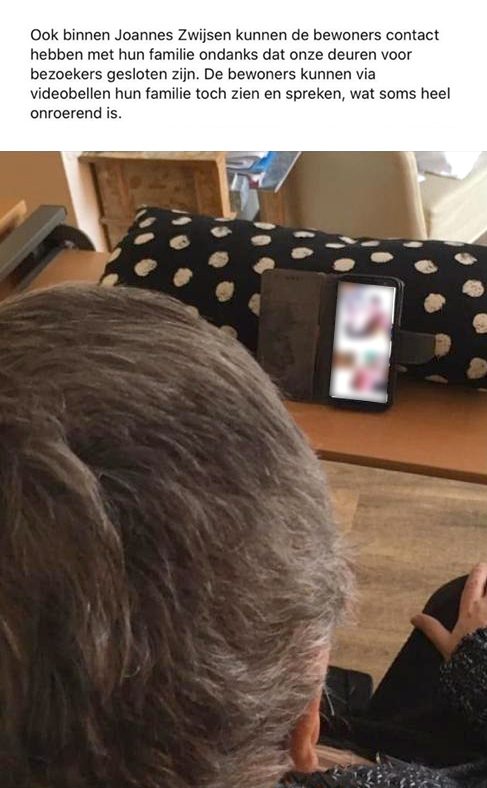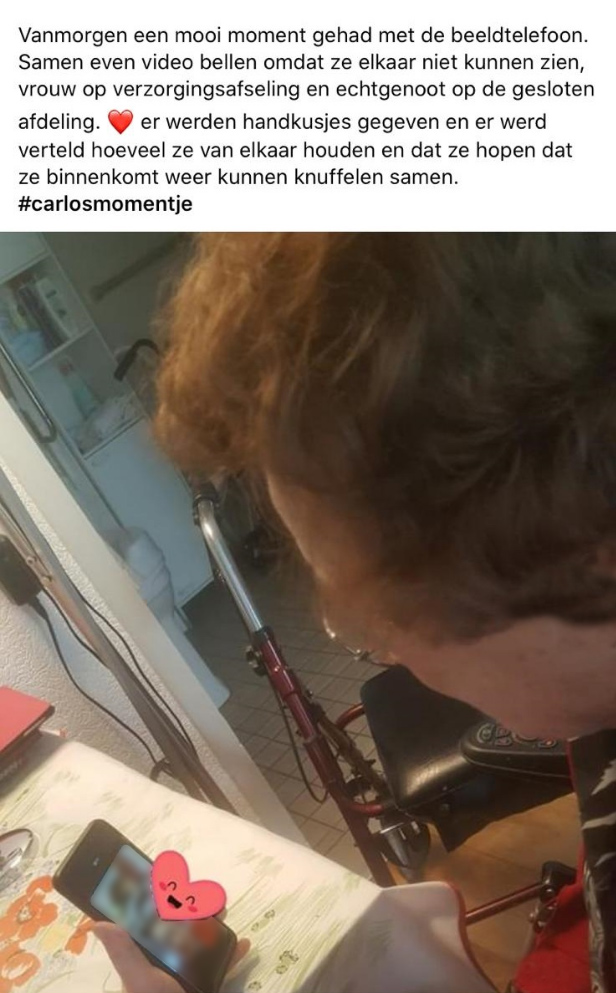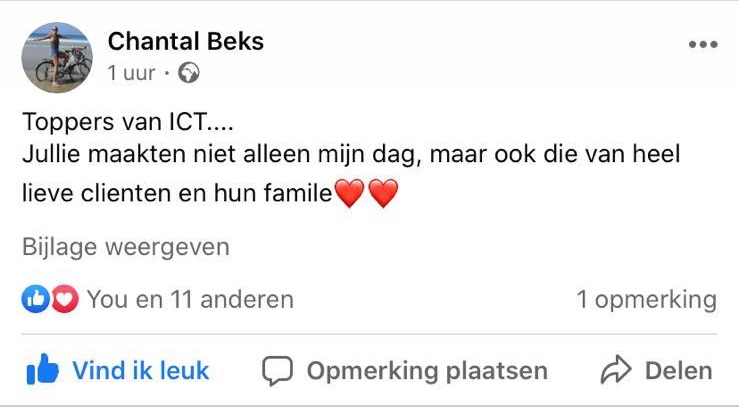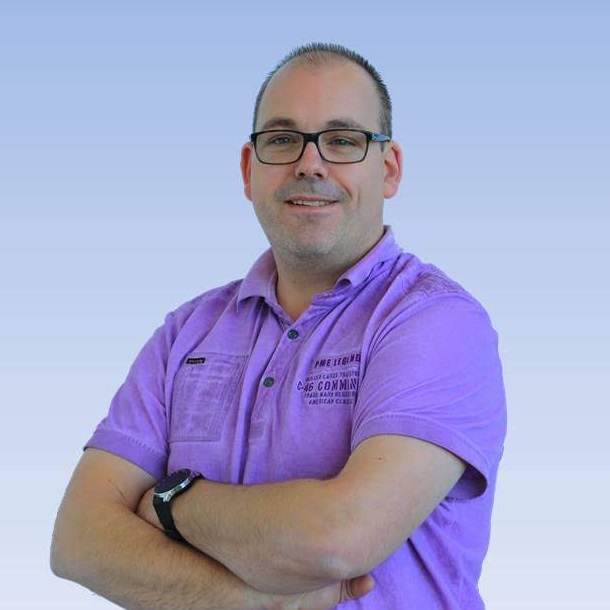 Johan van Vossen
Teamleider Buitendienst en Service on Site (SOS)