Marcel van der Vaart, Relatiemanager Eerstelijnszorg RAM-IT, vertelt over de crisiscentra van HAP's en de IT die daarvoor nodig is.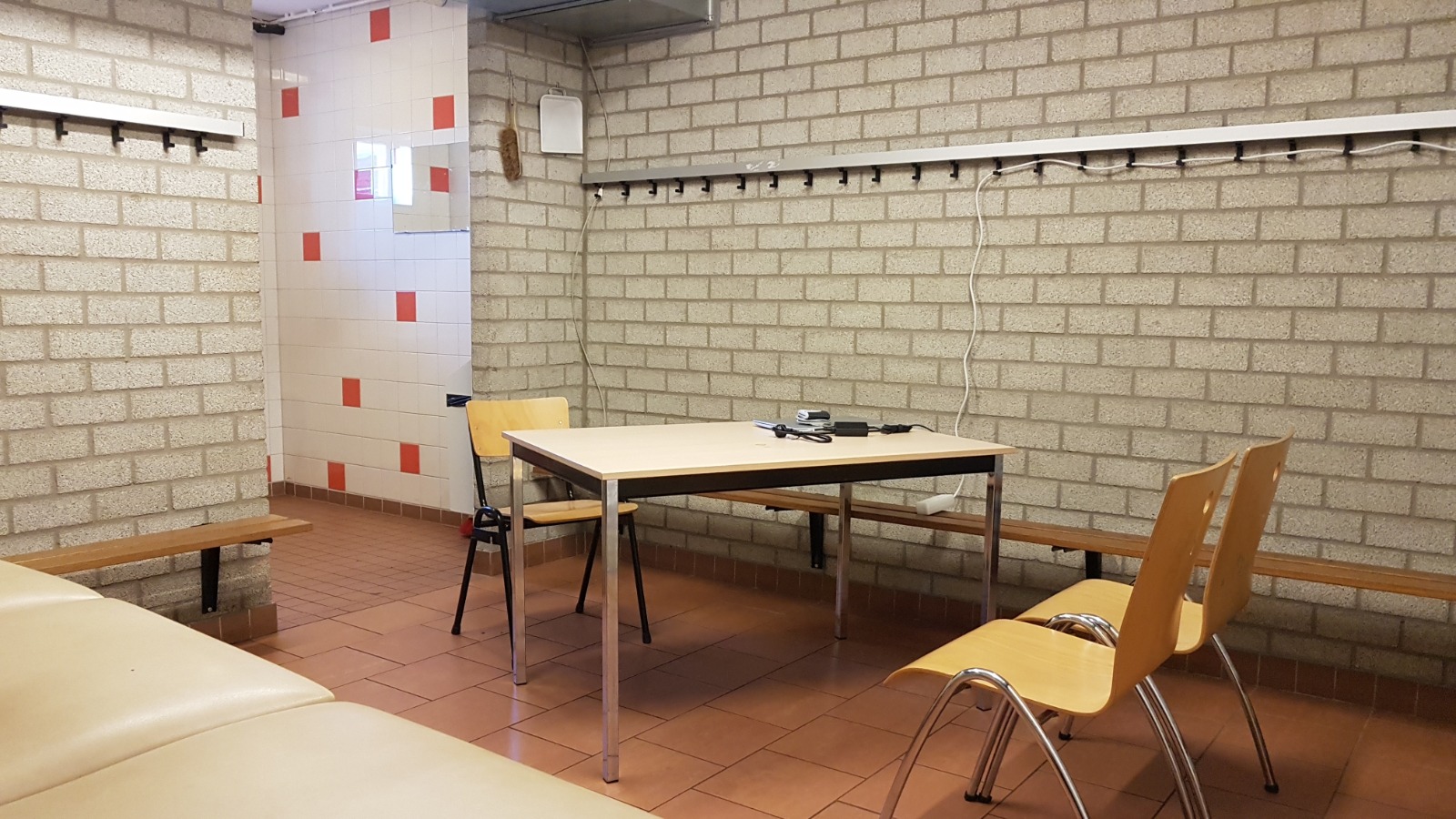 Er moet een corona crisis-spreekkamer worden ingericht. Graag maandag operationeel
Dinsdagavond 17 maart hebben we allemaal staan applaudisseren voor de zorgverleners en iedereen die in de zorg hard meewerkt aan de bestrijding van het virus. Ik voelde dat ook als een steun en mooi gebaar voor alle mensen bij RAM-IT die deze dagen zo hard gewerkt hebben om crisiscentra razendsnel operationeel te maken.
Zo ook de kleedkamer van voetbalvereniging VS Den Hoorn nabij Delft die we zaterdag omtoveren tot een corona crisis-spreekkamer met de benodigde werkplekken. Vrijdagochtend nam de directeur van HAP Westland contact met mij op of we dit kunnen en dat het maandag live moet zijn.
Ook het Rode Kruis hielp mee
De volgende morgen, zaterdag, pakken mijn collega's en ik dit direct op. Ik word weer helemaal blij van de medewerking die ik overal krijg, de energie die ik overal proef. Bij iedereen staat de patiënt op 1. Bij de voetbalclub hielp bijvoorbeeld het Rode Kruis mee om de locatie te ontsmetten en compleet in te richten met de medische materialen en hulpmiddelen.
Net als de IT-leverancier van de voetbalclub
De IT-leverancier van de voetbalclub is ook zo behulpzaam. In de kleedkamer is alleen wifi. Zij zorgen ervoor dat ik voldoende access points ter beschikking heb om het lokale netwerk te koppelen aan het trusted-netwerk van RAM-IT. Met virtuele point-to-point technologie maken we veilige dataverbindingen. Wat een geweldige samenwerking is dit toch weer. Zaterdag einde middag staat alles klaar. Ruim op tijd operationeel voor aanstaande maandag.
Toen onze werkzaamheden er in de kleedkamers vrijwel opzaten, belde een HAP uit Schiedam. Of wij… Natuurlijk.